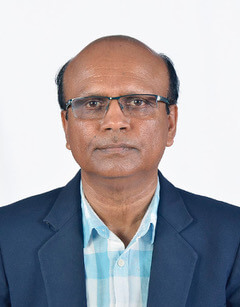 Adjunct Associate Professor of the School of Social Science and Psychology, Western Sydney University
Title: Knowledge Construction through Education and research: Decolonial Perspective for the Global South
Abstract:
During the British Empire, Eurocentric knowledge, epistemology and research methodologies were introduced to higher education institutions in the former colonies like Ceylon through various disciplines in natural and social sciences as well as the humanities.   The medium of instruction was English and in most instances the professors also came from Western backgrounds. Local academics had to obtain Western qualifications to be able to join the teaching and research process.
Text books and journals that were recommended had their origins in European or later American contexts. Knowledge paradigms and research methodologies were developed in the West and transmitted to learners in higher education institutions in the colonies.  This shift in the way knowledge was constructed and transmitted had far reaching consequences on the academia to the extent that some have identified a) academic dependency on Western European and American knowledge b) marginalisation and even erasure of local/indigenous epistemologies and knowledge construction methods.  Globally, an unequal knowledge order has emerged.
Those working in metropolitan centres(capitals of former empires) have access to better resources, journals, funding, and institutional prestige. Those working in the former colonies, apart from possessing a dependent mentality and orientation, suffer from the lack of such working conditions.  In this keynote speech, I will expand on this phenomenon with a focus on social sciences and humanities while providing some ideas about the path forward in order to provide an education and research orientation that can liberate the academics and students from academic dependency and captive mind set.
Biography
Dr. Siri Gamage started his academic career as a probationary assistant lecturer at the Department of Sociology, University of Peradeniya in 1974.  Between 1977-80 he was at University of Hawaii,Manoa,Honolulu reading for a  Master's degree in Sociology while being affiliated with the East-West Centre. He served the Department as a Senior lecturer until October 1986 when he proceeded to Monash University, Australia to pursue a doctoral degree in Social Anthropology.  For his PhD, he did field research in a Kandyan village (1984-85).  After submitting his PhD thesis he accepted a Lecturer position in Multicultural Studies at the University of New England, Armidale, Australia, primarily due to the inability to return to home country in 1989 due to the political violence prevailing in the country during that period. Between 1990 -2018 he served at the University of New England as a Lecturer and a Senior lecturer.  During his tenure at the University of New England, he served at the School of Professional Studies and the School of Education, and contributed to both undergraduate and postgraduate courses in Professional Studies, and Education from a sociological and critical social justice perspective. Intercultural Education, Globalisation, Education and Work, Cultural Diversity and Education, Migration and Identity issues were some of the focus areas in teaching.
His research profile features a significant number of publications some focusing on Sri Lanka. He has also presented many papers at various national and international conferences, and has supervised numerous postgraduate students.
During 2019-20 Dr. Gamage served as an Adjunct Associate Professor of the School of Social Science and Psychology, Western Sydney University. In the last 5 years he has turned his attention to knowledge production in social sciences as he is concerned about theEurocentric/Ameri-centric nature of existing knowledge and the exclusion/erasure/marginalisation of local/indigenous knowledge in the way Social sciences are practiced in the former colonies of the global south.  Following Southern Theory movement-a collection of intellectuals concerned about the situation – he has taken a proactive role in pursuing options for constructing autonomous, grounded and locally relevant theories, concepts, orientations to knowledge used in  Higher Education institutions.  He coordinates several internet based groups for the same purpose and has published journal articles and book chapters on the subject.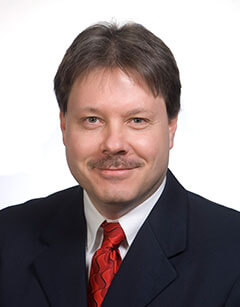 Department of Information Systems, Statistics, and Management Science
Culverhouse College of Commerce and Business Administration
University of Alabama
Title: The Difficulties of Data Collection under Extreme Conditions
Abstract:
Statistics Without Borders (http://community.amstat.org/statisticswithoutborders/home) is an Outreach Group of the American Statistical Association that is comprised entirely of volunteers. SWB provides free statistical consulting to organizations and government agencies, particularly from developing nations, which do not have the resources for statistical services. In support of non-partisan and secular activities, SWB promotes the use of statistics to improve the health and well-being of all people.
Working in support of SWB's mission often necessitates collection of data under alarmingly difficult conditions – war, famine, terrorism, disease, destruction, corporate corruption, despots – conditions that a formal education in statistics generally does not equip one to handle. How does a statistician anticipate and contend with these conditions? What are the potential ramifications for the project, the statistician, and the data collectors? In this talk I will discuss difficult conditions that arose as I worked on SWB projects in the Republic of the Congo, Haiti, and Somalia. I will also explain ways that my colleagues and I were able to (in widely varying degrees) work around these difficulties to collect reasonably reliable and meaningful data, and I will emphasize the importance of partnering with colleagues who are familiar with the region in which the data are to be collected. I will also explain how members of the audience can get involved in SWB.
Biography
James J. Cochran Is the Rogers-Spivey Fellow and Associate Dean for Research with the University of Alabama's Culverhouse College of Business. He has been a Visiting Scholar with Stanford University, the University of South Africa, the Universidad de Talca, Pôle Universitaire Léonard De Vinci, the University of Limpopo, and the University of Namibia. He holds honorary faculty appointments with the University of KwaZulu Natal and the University of Limpopo.
Dr. Cochran's research focuses on problems at the interface of statistics and operations research, and he has taught a wide range of statistics and operations courses from the introductory undergraduate level through PhD seminars. He has published fourteen book chapters and over fifty research articles, and he is coauthor of eight textbooks in statistics, operations research, analytics, and data visualization. He is the founding Editor-in-Chief of the Wiley Encyclopedia of Operations Research and the Management Sciences, Wiley Series in Operations Research and Management Science, Oxford Anthology of Statistics in Sports series, and INFORMS Analytics Body of Knowledge. He has served as a consultant to a wide variety of corporations, government agencies, and not-for-profit organizations around the world.
Dr. Cochran established an international teaching effectiveness colloquium series and organized these events in Uruguay, South Africa, Colombia, India, Tanzania, Argentina, Kenya, Nepal, Cameroon, Croatia, Cuba (twice), Estonia, Fiji, Mongolia, Moldova, Bulgaria, Tunisia, and Grenada. He was a founding co-chair of Statistics without Borders and a founding committee member for the INFORMS Pro Bono Analytics initiative. He has delivered keynotes to conferences in twenty-five nations.
Dr. Cochran has received the INFORMS Prize for the Teaching of OR/MS Practice, Mu Sigma Rho Statistical Education Award, Waller Distinguished Teaching Career Award, and Karl E. Peace Award for outstanding statistical contributions for the betterment of society. He is a Fellow of both the American Statistical Association and INFORMS, and he has received both the American Statistical Association's Founders Award and the INFORMS President's Award.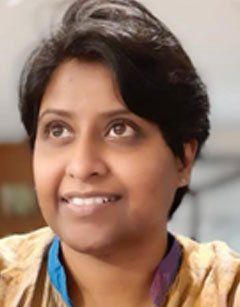 Department of Education, University of York,
United Kingdom
Title: Underrepresentation of non-WEIRD communities in language science research and making research findings widely accessible
Abstract:
Whether humanity is fairly represented in research is a growing concern in many fields. For example, Henrich, Heine and Norenzayan's (2010) review on publications in behavioural science highlights that the vast majority of samples in research comes from Western, Educated, Industrialized, Rich and Democratic (WEIRD) populations. Several reviews of research in language science also show a similar picture (e.g., Plonsky, 2016; Andringa & Godfroid, 2020). This questions how far the existing research findings can be generalized to the large language learning-teaching communities from non-WEIRD backgrounds. In addition to sampling biases, there are other issues such as heavy domination of Western scholarship in the field and underrepresentation of non-native speaker authors. Another issue in this field is that the research findings are not easily accessible to practitioners because publications are not freely available to a wider population and the highly technical and specialised language in them may be unintelligible to people outside the research community (Marsden, Trofimovich & Ellis, 2019).
Open Science practices have given rise to several initiatives in order to address such issues. This includes open access journal articles, making research data and instruments available (e.g., IRIS project) and making research finding widely and openly accessible to practitioners (e.g., OASIS project).  SLA for All? initiative (Andringa & Godfroid, 2018) has attempted to address the sampling issue by inviting replications of second language acquisition studies in non-WEIRD contexts.
In this talk, I will discuss these key issues in detail and highlight the implications of some open science practices drawing examples from my own research in non-WEIRD contexts.
Biography
Dr Bimali Indrarathne is a researcher in applied linguistics, and she currently works in the Department of Education, University of York, United Kingdom. She started her career as an English language teacher in Sri Lanka and then worked at General Sir John Kotelawala Defence University, Sri Lanka. Before joining York, she also worked at King's College London and Lancaster University, UK. Dr Indrarathne has a PhD in Applied Linguistics and a Master's in TESOL, both from Lancaster University. She obtained her bachelor's degree from Peradeniya University and Master's in Linguistics degree from Kelaniya University. She also holds Cambridge DELTA and CELTA.
Dr Indrarathne's main research interest is second language acquisition. She's currently involved in a replication study under SLA for All? initiative and a project on event realization in Sinhala learners of English. She has run several research and teacher training projects in Sri Lanka, India, Bangladesh, Nepal and Pakistan on English language teaching materials designing, dyslexia and inclusive practices and English for Academic Purposes. Dr Indrarathne has published in reputed journals in the field and has been a plenary speaker in conferences such as TESOL Greece Specific Learning Differences Colloquium, 20th National RESC Conference in Sri Lanka, British Council's SLELTEC Conference, International Research Conference of KDU and National Action Research Conference in Higher Education organized by Sri Jayawardenepura University. She has also been an invited speaker at several institutions and a regular speaker at international conferences such as American Association for Applied Linguistics, EUROSLA, and ITEFL. She is a consultant of Commonwealth of Learning, Canada and works with the Ministry of Education, Sri Lanka on school-based teacher development projects and online teaching initiatives.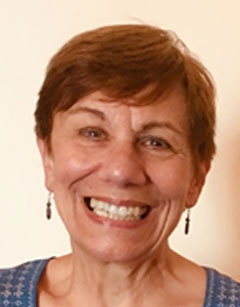 Senior Research Professor and Wm. Kenan Professor Emerita
Swarthmore College
USA
Title: A Short History of the Future: Sri Lankan Psychology Comes of Age
Abstract:
Psychology was latecomer to the academic scene in Sri Lanka. It entered university settings in the late 1980's, as the stepchild of other disciplines—philosophy, psychiatry, and sociology. In the following 30 years, Sri Lankan psychologists have worked hard to establish a home of their own and to solidify the identity of the field. I briefly trace the accomplishments of these psychologists. Then I turn attention to the present. Today, psychology in Sri Lanka is growing rapidly, albeit unevenly. The time is ripe for disciplinary reflexivity—a scrutiny of the possibilities and pitfalls of psychology as it developed in North America and Europe. What lessons are there for future developments in psychology in Sri Lanka?
Psychologists in Western countries have begun to call into question presumptions that have long been taken for granted. For example, since its beginning 150 years ago, the field has tried to model itself on natural sciences like physics. But, as critics point out, persons are not like atoms or chemical elements. They do not behave in accord with general laws. Instead, their actions are guided by their intentions, aspirations, moral visions, relations with others, ethical commitments, and so on. These are shaped in turn by their cultural and societal surround. Other critics have pointed out ways in which psychology has played handmaiden to social values. Too often, psychological knowledge has been laced with racist, sexist, and colonialist assertions. Yet other critics have taken issue with the "quantitative imperative" that promoted to a blind trust in numerical scales and tests based on populations in Western high-income countries.
Academic psychologists who seek knowledge about Sri Lankan persons must endeavor to decolonize psychology. A decolonized psychology ought to center on Sri Lanka, attending to the norms and rules of its local cultures and to local lifeways, worldviews, moral visions, and practices. Such a decolonial gaze will offer a counterpoint to some assumptions of conventional Western-centric psychologies. A good example is individualism, an assumption that sees the attainment of individuation and separation as the goal of children's development and that extols people who "march to the beat of their own drum", defying social rules. Individualism underlies much of Western-centric psychology, such as theories of the self; prescriptions for childrearing; and definitions of mental health. Further, decolonizing clinical and counseling psychology requires that psychologists learn about local idioms of distress—the patterned ways that psychological suffering manifests itself. They also can gain knowledge of the socially sanctioned "sick role" in Sri Lanka and the local practices of alleviating psychological suffering.
Biography
Jeanne Marecek came to Sri Lanka in 1988 as a Fulbright Senior Scholar in the Department of Philosophy and Psychology at the University of Peradeniya. She returned to the University of Peradeniya in 1991 as a USIS lecturer. She has regularly returned to Sri Lanka since then. She has supervised PhD students at Peradeniya Medical Faculty and Ruhuna Medical faculty and MPhil. students at the Faculty of Graduate Studies at the University of Colombo. She has also worked with community health workers at Nest and with psychosocial practitioners working in communities affected by the war and the 2004 tsunami.
Jeanne's research concerns the cultural meanings and social structures that shape people's everyday life, as well as their experiences of psychological distress. She has been especially interested in the ways that gender ideologies shape the identities and experiences of adolescents and adults. She is the co-author of Gender and Culture: Theories and Practices (Cambridge) and co-editor of Gender, Sex, and Sexualities: Psychological Perspectives (Oxford). She is an editor of Feminism & Psychology, an international journal of critical feminist scholarship. Her research mainly draws on qualitative methods, such as narrative and discursive approaches, which enable researchers to examine the cultural frames of reference people use to make sense of themselves and others. She is the co-author of Doing Interview-based Qualitative Research (Cambridge). In Sri Lanka, she has worked alongside psychologists to understand the factors underlying the persisting high incidence of deliberate self-harm and suicide-like acts, especially among adolescents and young adults.
She holds an MSc and a PhD in Social and Clinical Psychology from Yale University (USA), as well as a BSc in Psychology from Loyola University (USA). She has been a visiting lecturer at the University of Wisconsin-Madison (USA) and Guest Professor at Umeå University (Sweden). She has also been a Fellow at the Swedish Collegium for Advanced Study in the Social Sciences and at the Center for Advanced Studies at the Norwegian Academy of Science and Letters. She was president of the Society for Qualitative Inquiry in Psychology in the US and president of the American Institute for Sri Lankan Studies.